Professional Photo Editor online/Editing/Retouching Service is a niche segment. The high-end professional photo editing and retouching is the service for businesses, Media & Entertainment segment and Ads & Marcom agencies etc. We have considered various key factors while preparing the list of best professional photo editing websites/services online of both types, manual and by automated service. We hope you will find this list of great utility for your next professional photoshop photo editing assignment.
Firstly note the topic of this post – Best Professional Photo Editing Service Websites, which has probably made it clear that we are discussing about Professional Photo Editing websites or service only!
Professional photo editing is done by editing experts through advanced editing tools like Adobe Photoshop, Adobe Lightroom, Skylum Luminar, PicMonkey, Gimp, Canva etc.
There are many reviews available online.
Point often overlooked, that most of the reviews done for consumer photo editing, not for a professional one. Rather than telling us, which website to choose, these reviews are more keen on creating the confusion. For instance, one reviewer analyzes by taking the edited photo from 20 websites, but some big names are missing. Another key point, in one review, 6 websites belong to the same group/domain and probably using a similar kind of technique to edit the images.
Who all need online Professional Photo Editing Service websites & software:
Professional Photographers
Advertising & marketing agencies
Artists
Business clients
Media agencies
And also by individuals for their social events like wedding etc.
Leading Professional Photo editing websites software
Sleeklens.com
Fiverr.com
Skylum – Automated Image Enhancement Powered by AI
---
Best Professional Photo Editing Websites, Service and Software
1 . Sleeklens.com :
Not very long ago, Sleeklens started professional Photo Editing Service. Markedly Sleeklens has already served thousands of customers with their unique and advanced workflows for Lightroom and Photoshop actions.
This was started and developed primarily in response to high demand from many niche customers.
Sleeklens's photo retouching service take care of editing needs in a quick and efficient way. It Simply customize the order size, upload pictures and give them some parameters of how you want them done. Then Sleeklens starts the work of completing the process of professionally retouching the images.
Sleeklens's new online professional photo editing/editor can also be used by professional photographers. You may outsource some of your editing work to them in order to lighten the burden and also making sure that quality will not be compromised.
Two type of professional photo editing services offered here:
Basic Editing, charges $13 per edit usually.
Retouch Pro Editing, costs $20 per edit.
Key Stats of Sleeklens Reviews for Professional Photo Editing Service (As of 02 the March 2019 -date of publishing of this post)
Images edited – 16664
Average rating – 4.99
Buyer reviews – 82
Check Professional Editing services from Sleeklens.
You may also check some excellent courses offered by Sleeklens on Photography, Photoshop, Colour Essential & Drone Photography here.
---
You may also read
---
2. Fiverr
Apart from services offered by some quality professionals on Fiverr platform, Fiverr also offer it's Premium Service, popularly known as Fiver Pro.
Professional photo editing services offered by both of these- Fiverr Pro Gigs & Fiverr Gigs.
Fiver Pro:
It is the most premium service offered at Fiverr platform. In order to offer this service, Fiverr work with Top Quality, Hand-Picked Professionals, Trusted By The World's Leading Brands.
Fiver has got exceptional talent and service offered by professionals for Fiver Pro exclusively.
Fiverr's hand-vetted, high-end talent undergo an extensive application process which usually cleared by only 1% of applicants. Entire process result in ensuring best-in-class and simple solutions.
Few top rated Fiver Pro Professional Photo Editors/Editing service providers online: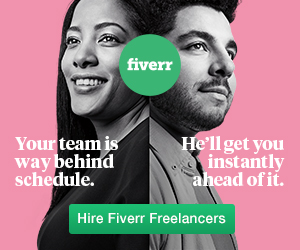 Fiver Gigs:
Giver Gigs offers a hell lot of options of Quality Professional Photo Editing services in affordable range.
We would like to highly recommend these services–
Selected top 10 affordable choices from Fiver Gigs:
---
---
3. Skylum.com
There are two great automatic platform offered by Skylum, which could very well be compared with Professional Photo Editing.
Automated Image Enhancement, which is powered by AI (Artificial Intelligence)
Photolemur
Automated Image Enhancement, powered by AI:
Skylum is a well known name in making awesome photo editing software since 2009. Apart from making photo editing software, Skylum has also launched Automated Image Enhancement, powered by AI (Artificial Intelligence).
Rather than being excessively dependent on editors, you should try Skylum Automated Image Enhancement. Markedly, this tool has got an award-winning patent-pending technology to automatically merge HDR, improve resolution and enhance your images.
Before
After using Skylum Automated Image Enhancement
Skylum has designed Automated Image Enhancement specifically for businesses. Further, businesses may Contact Skylum Team for their professional photo editing business requirements.
Here Skylum offer great tools for businesses:
Business API : Integrate Skylum's technologies into your current platform. One may access all the features, retain full control over the user experience.
Turnkey solution : Ready to be used immediately. Connect Skylum with your image hosting, and let Skylum do all the heavy-lifting.
Web solution, This is yet to be launched. Web solutions are designed for SME segment with an image processing volume of 5000 photos.
For more details,visit here.
Skylem offers another technology is used as a automatic, hands-free editing, known as Photolemur.
Many photographers have claimed that they have been using Photoshop and Lightroom and able achieve the quite same results with Photolemur. As they said, it's quality is stunning.
Photolemur does following in a super effective manner:
Color Recovery

Sky Enhancement

Exposure Compensation
Smart Dehaze

Natural Light Correction
Foliage Enhancement
Noise Reduction
Tint Perfection

Face Retouching

JPEG Fix

RAW Processing

Auto Lens Correction

Auto Color Temperature
This entire thing will be done by using AI tools. For more details, check it's portal here.
One may also check excellent Photo Editing/editor Skylum products
While most of the professional photo editors already well-versed with the know-how of Photoshop CC/CS6, Lightroom, Luminar etc. Hence they know very well, how much efforts they used to put into it. With this in mind, to complete the great volume of assignments, outsourcing has already become a time-saving tool for them.
Thus Professionals are already using these three platforms to get their Photo Editing assignments done. This all could be done online, without compromising with the quality by mentioned professional photo editor/editing services websites.